About
I am an artist and crafter who plays video games. I work both digitally and traditionally for 2D art. Sometimes I'll create jewelry and other trinkets with resin. I'm also a professional front-end developer and tinker with JavaScript projects on the side.
---
Interests
FFXIV

League of Legends

Yokai Watch

Pokemon

D&D

The Arcana

A bunch of Nintendo IPs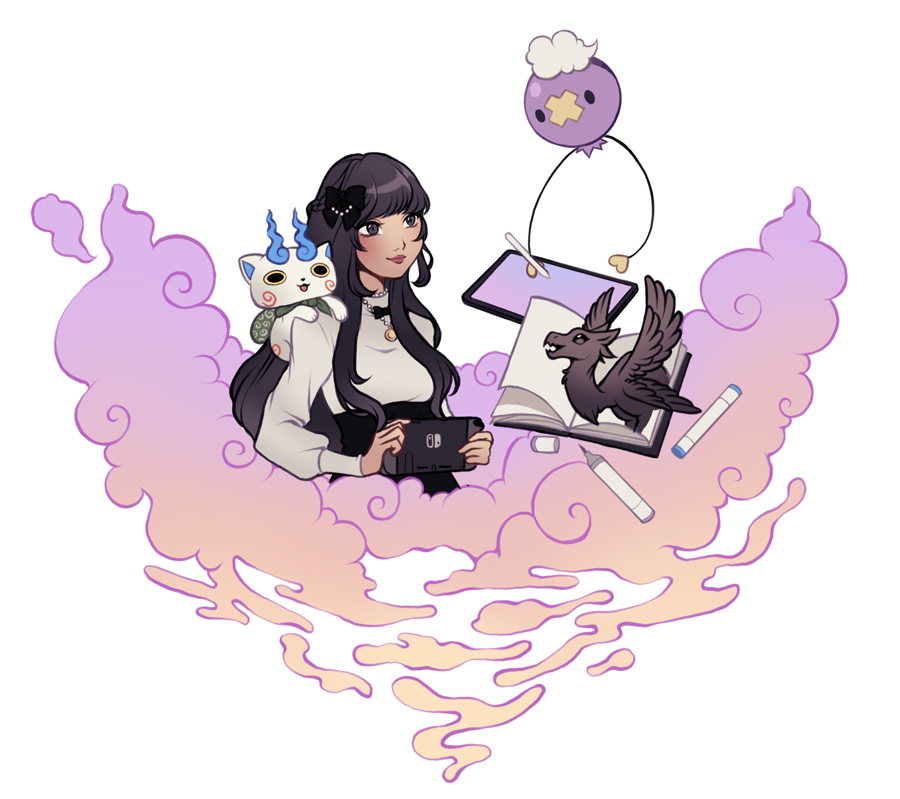 ---
Commissions
I do take 2D digital art commissions, however they are only open to friends/mutuals in very limited slots depending on my schedule. If you are a friend/mutual and are interested in a commission, please contact me for rates/samples/terms.
Work
Fan Merch
I've been making and selling artwork since 2010. My work has been sold at a number of conventions throughout California over the past 12 years. I'm always creating new things based on my current interests, so check out my online shop for the latest!
Artists featured in these photos: Erica, Deb
---
Crafts
One of my hobbies is making jewelry with resin and clay. I enjoy making colorful pieces with themes inspired by anime.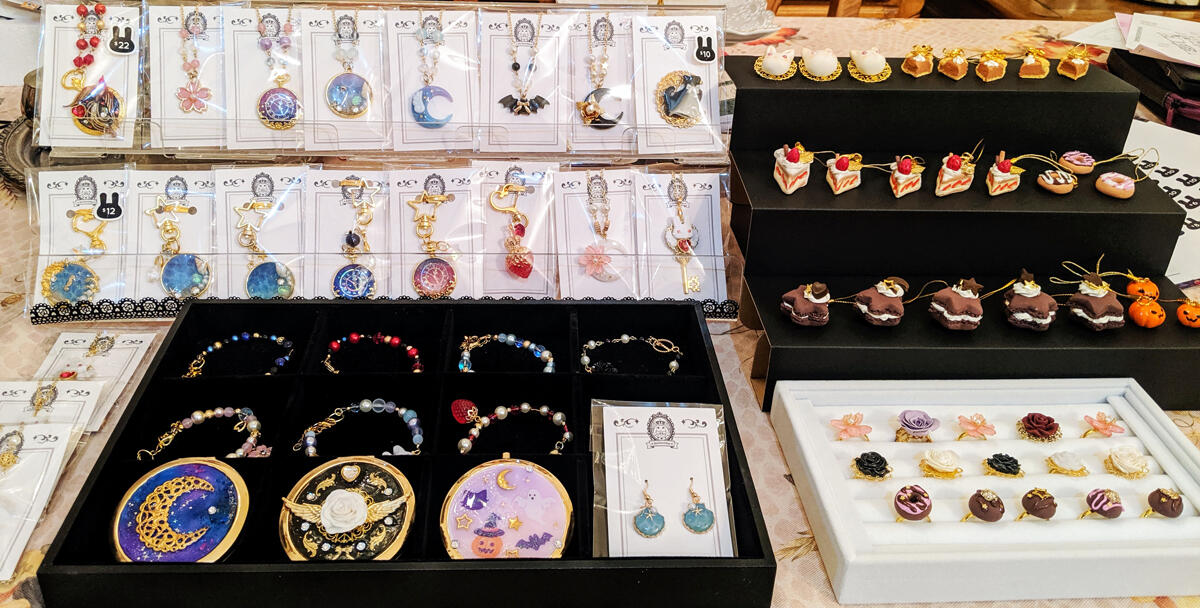 ---
Projects
I went on a nostalgia trip and found files from 2001-2005 and put them up on this website.